Grinding Mixing Encapsulating packaging Boxing
Our facility has registered FDA and registered with NSF. We have 1100 SF of ISO 7 cleanroom. All machines are in the cleanroom to guarantee that all material will not be contaminated. We also have a COA test laboratory to test products so that reach cGMP criteria   21 CFR part 111.
Customer Satisfaction
Customer Satisfaction
90%
Ginseng capsules
It enhances immune system, and energy, expend blood vessel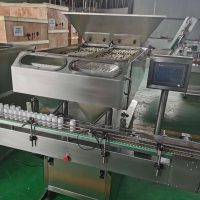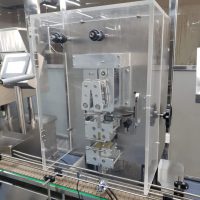 Desiccant filling machine

We are a manufacture with FDA registered facility and NSF. We help customers that produce dietary supplement with capsules, tablets. We also provide the service for grinding, mixing, encapsulating, packaging, and labelling.